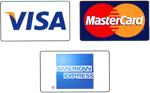 Atlanta
Newnan
Peachtree City
Fayetteville
Sharpsburg
Jonesboro
College Park
Carrolton
Tyrone
Brooks
Senoia
Riverdale
and many more! Visit our Delivery Area page for more information.
Equipment Operating Instructions
Jump 2 It's #1 objective is to provide safe, clean and fun equipment for your children to play on. Please review the information provided below for the safe operation of all rental equipment and to ensure you provide a safe and enjoyable environment for all your guests. Included below are links to written instructions to aid you in the proper operation of the equipment.
Inflatable Unit Operation and Safety.
While in use, ALL inflatable units require proper adult supervision.


Always separate children by age groups, if possible. This may be accomplished by forming separate lines and setting time periods for different groups, usually 3 -5 minutes per group, per inflatable. An attendant should stand at the entrance of the unit and watch the children. He or She should assist smaller children, in and out of the unit. Never exceed the manufacturer capacity of the unit, listed on the side of each unit.

No one should enter an air-inflated unit wearing shoes, jewelry, watches, glasses, or possessing any sharp objects, including anything in the their pockets or attached to clothing.

Absolutely NO Food, drink, gum or silly string inside or around the inflatables.
Silly String WILL Permanently Damage the inflatables
and you will be responsible for damages as outlined in your rental agreement.
Do not allow climbing on Unit or netting of equipment by persons inside or outside of the Bounce House.
Do not jump on inflatable step area of Unit.
Unless you're renting a slide specifically designed for wet use, water is prohibited on all units.
No one should engage in horseplay, rough or aggressive behavior, flips, stunts, wrestling or any other behavior that could lead to serious physical injury or death.
No one should touch or move the blower assembly, untie the air hoses or disconnect the electricity after the air inflated bounce unit is up and in use.
If wind gusts exceed 20 miles per hour or it starts to rain, immediately STOP the children from bouncing and have them exit the Unit. Turn the blower motor off after the children exit and wait for the weather to subside. Turn the blower back on and dry it off with towels if it is wet before letting the children resume play.
Blowers run continuously when unit is in use. Be certain that all release vents are kept tied in the closed position during operation. If air pressure seems low, determine if the air supply chute (from blower to unit) is straight, without bends, and securely tied around the neck of the blower.
If the blower stops, remove children from the unit, determine if the cord is plugged in, then, if necessary, check the electrical panel box for a tripped circuit breaker or blown fuse.
Inflatable Unit must be anchored to the ground at all times with stakes or sandbags and should never be untied.
Do not move the inflatable under any circumstances. You will be responsible for any and all damage to the unit if it is moved from the location where it was installed by Jump 2 It staff.
Copyright 2010, Jump 2 It Party Rentals(tm) 770-846-9500